We're a bunch
of
thinkers
We're a real mix here at Fluid and our team has been growing and evolving since we kicked this thing off in 1999.
No matter where you are, one of our team is just a couple of clicks away.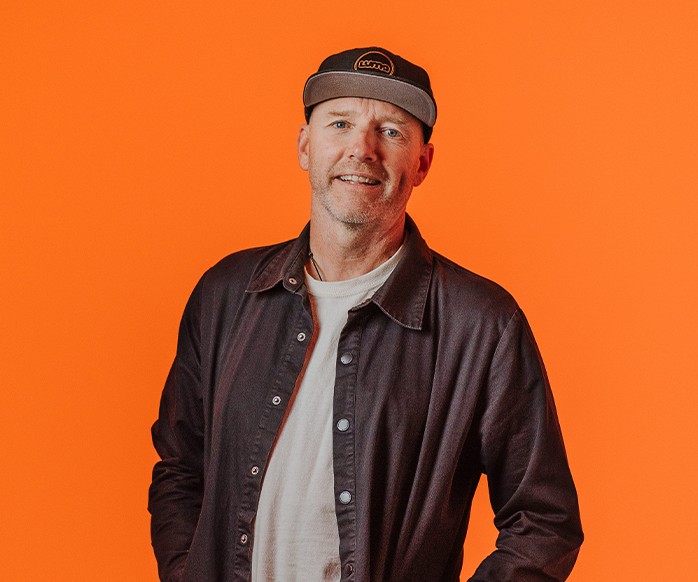 Company founder, designer, project manager and branding nerd. Tim has been involved in marketing and design in New Zealand since 1996. Hailing from the UK, he's worked for a number of UK and NZ agencies. He thrives in the creative space which exists between every business and their customers.

Tim Buckley
Creative Director
The life of a globetrotting designer at some of London's top packaging agencies was a great experience, but the lure of home and the opportunity to bring up three kids 'the kiwi way' was always going to win in the end. Now well settled in Queenstown and co-owner of Fluid, life is sweet as.

Bex Woollard
Creative Director
Anna combines her passion for design with her love of farming by splitting her time between Timaru, the Lindis Valley and Queenstown. With over 20 years experience under her belt she is adept at exploring every client's brand story and making it stand out from the herd.

Anna Emmerson
Creative Director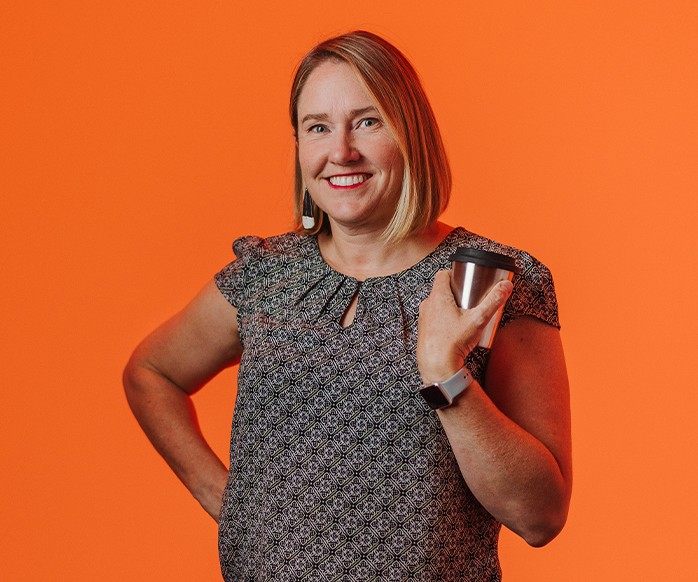 Studio and Project Manager, Sophie keeps us all on task. She has a strong background in communications, marketing, digital and website project management. She's been on all sides of the client/studio fence, she'll help you translate the geek speak and get complex projects across the finish line.

Sophie Kennedy
Lead Project Manager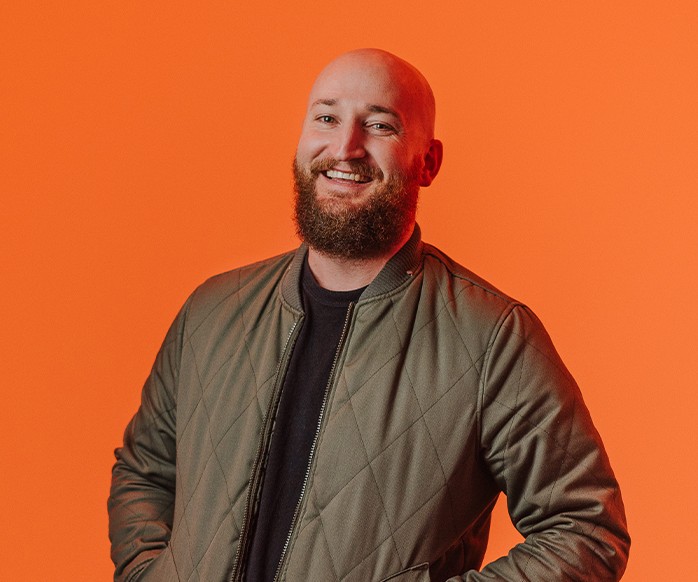 After developing an impressive award-winning design portfolio in Auckland, Jimmy has found his way to Queenstown. Like most kiwis, he did a stint overseas working for a creative agency in Scotland. Jimmy loves exploring design through a good story, with his sweet spot being brand identity and is now a key part of our southern crew tackling projects big and small.

Jimmy O'Connor
Senior Designer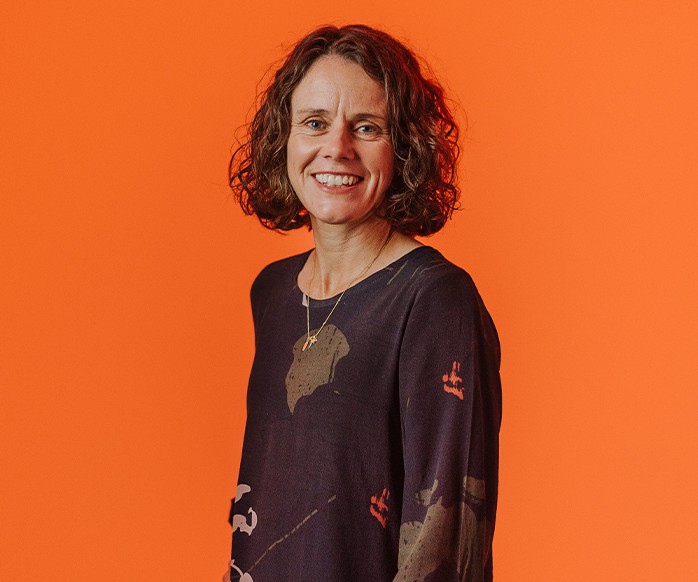 A Wanaka local with an obsession for typography, Leigh has always been creating things. While Leigh may seem quiet at first, once you get her talking about kerning, em dashes or the value of a serif over a sans serif then it's all on. Three young daughters and a very talented master craftsman make home life the perfect balance to life in the studio for this valued team member.

Leigh Cooper
Senior Designer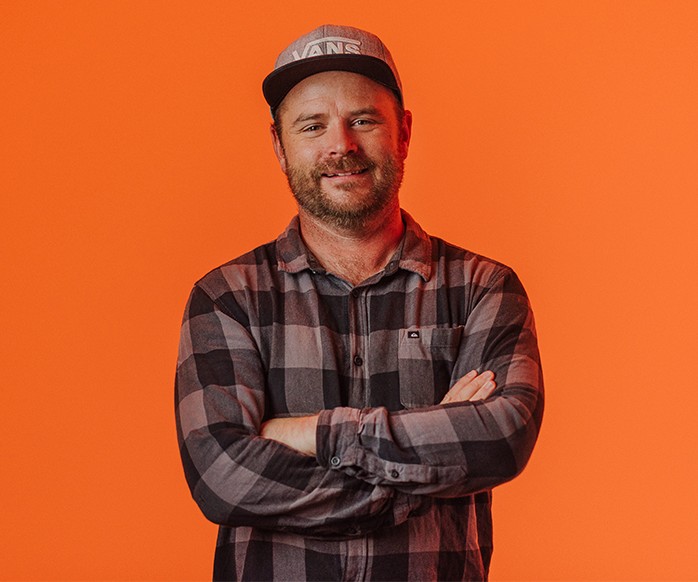 Andy is our photographer extraordinaire! With a background as a Senior Graphic and Website Designer he understands your photography needs better than most. With over 15 years experience in both fields, Andy brings the hot sauce to fire up every project he's involved in.

Andy Brown
Senior Designer/Photographer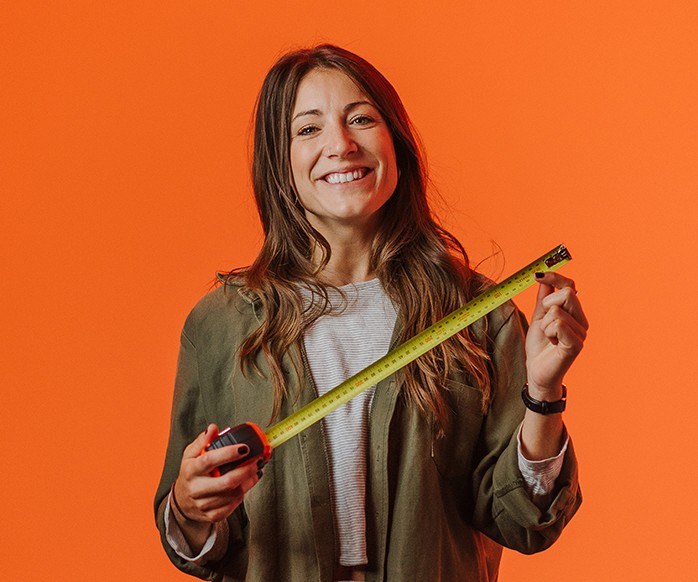 Sarah's love of extreme sports and desire for adventure landed her in Queenstown and it just so happens she's had a bit of graphic design experience too. Seven years at one of the UK's top agencies has created a rare talent, blending typography with falling off mountain bikes. The perfect mix.

Sarah Hardman
Graphic Designer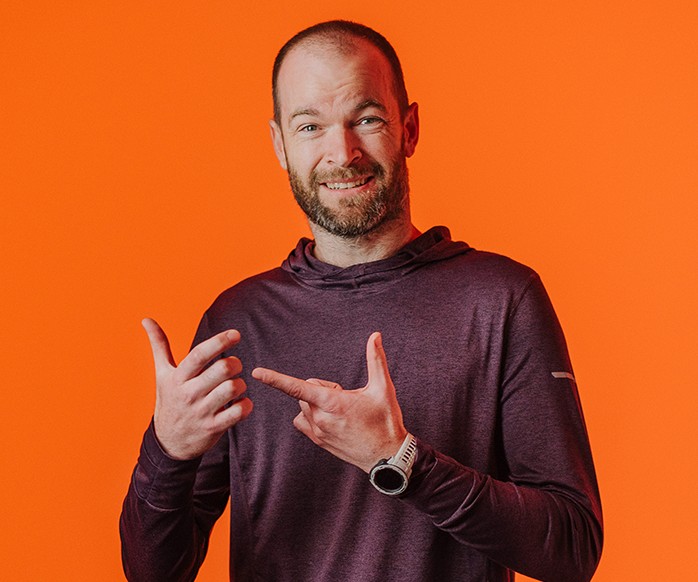 Chris lives in the world of code. Sometimes it can be hard to understand what he does but the results speak for themselves. A tough, analytical approach to the web gives Chris the lead when it comes to getting your website really cranking.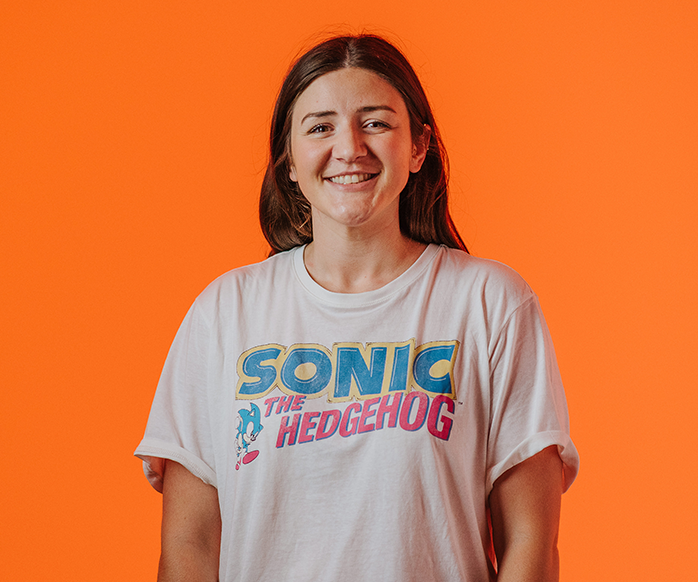 Born and bred in the south, Becca has joined us from Christchurch where she had a successful four years as an in house designer. She is now in Queenstown to further her creative ambitions and tackle the local hills. If she's not behind her desk building your brand identity you'll find her out on the trails training for a marathon.

Becca Newman
Graphic Designer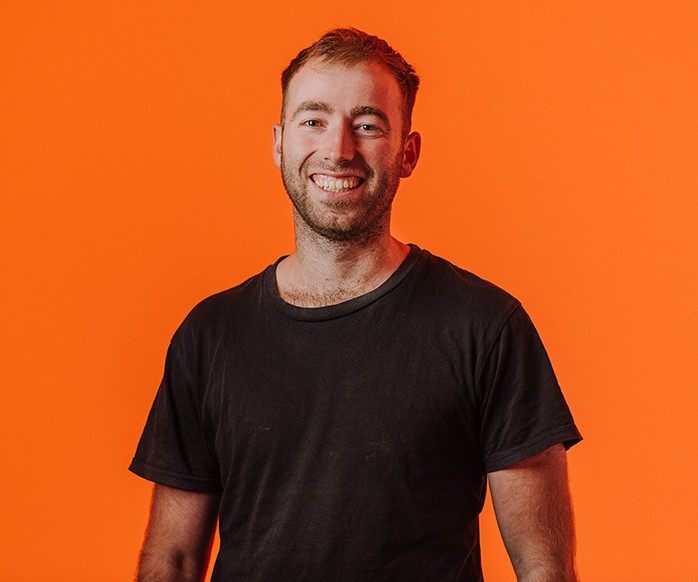 Craig has come leaps and bounds since graduating with a Bachelor of Communication Design. He's taken on a multitude of tasks, meeting challenges head on with skill and determination. His sense of humour and creative drive make him a real asset to the team as does his growing experience in digital marketing.

Craig Quested
Graphic Designer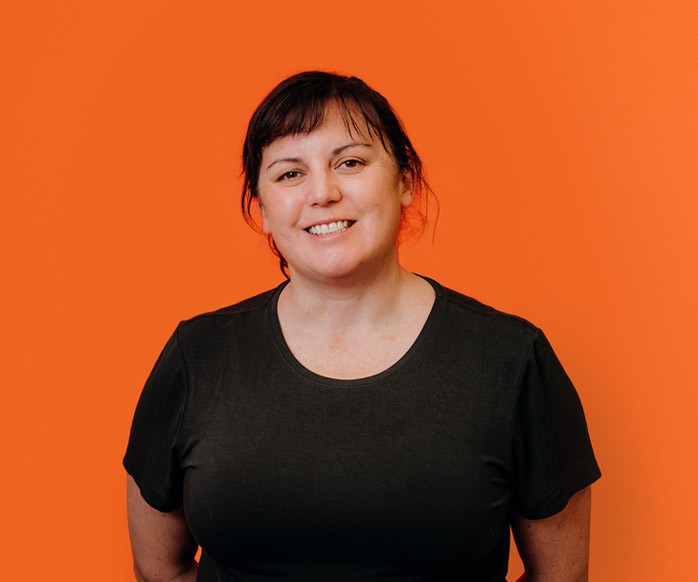 Based in Queenstown, Amy is nearly a local having been here for over 20 years. She is passionate about the Queenstown community, being a local business owner and having two young children. She loves being in the busy creative environment of Fluid and the office house plant collection.

Amy Wong
Accounts Administrator
An eye for detail, a passion for making cool shit and a seemingly endless enthusiasm for business – this makes Reece the perfect partner and sounding board for all the crazy ideas we need to manage on a daily basis. If you've got a mad idea and you're looking for someone to make it happen, here he is.

Reece McChlery
Production Director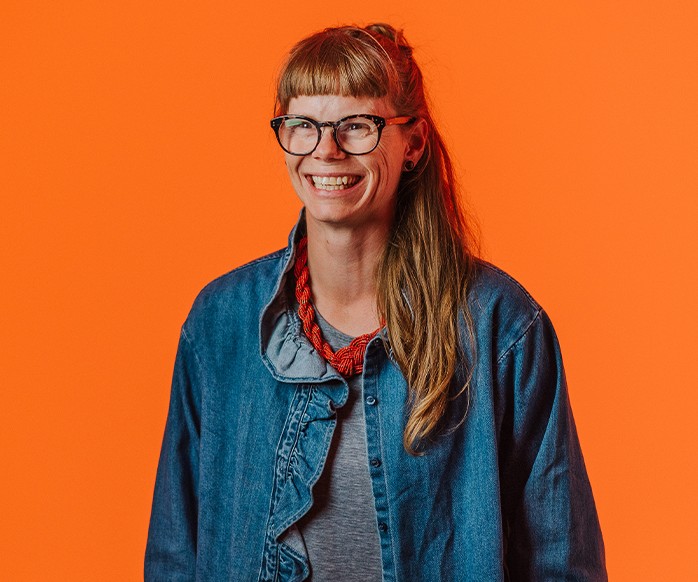 Ronnie has a degree in Visual Communications and has been working as a designer and illustrator in beautiful Queenstown for many years. She loves learning new things, working with colour, print techniques, illustration, hand painted signage and getting nerdy about typography whenever possible.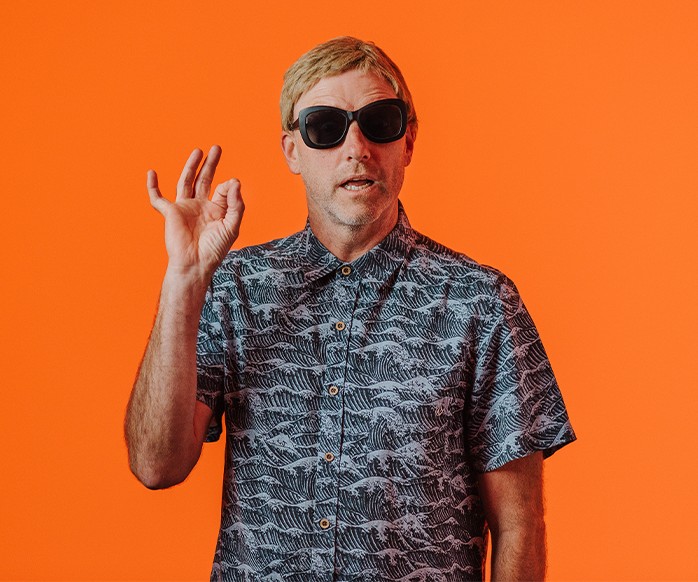 Jörgen came with the lease at 10 Memorial Street, and was here when Fluid moved in. We think he may have found his way to Queenstown after falling overboard from a Norwegian fishing boat. We're not quite sure what he does, and you can usually find him making continuous cups of green tea, and putting incredible tunes on to enhance the overall vibe here at Fluid.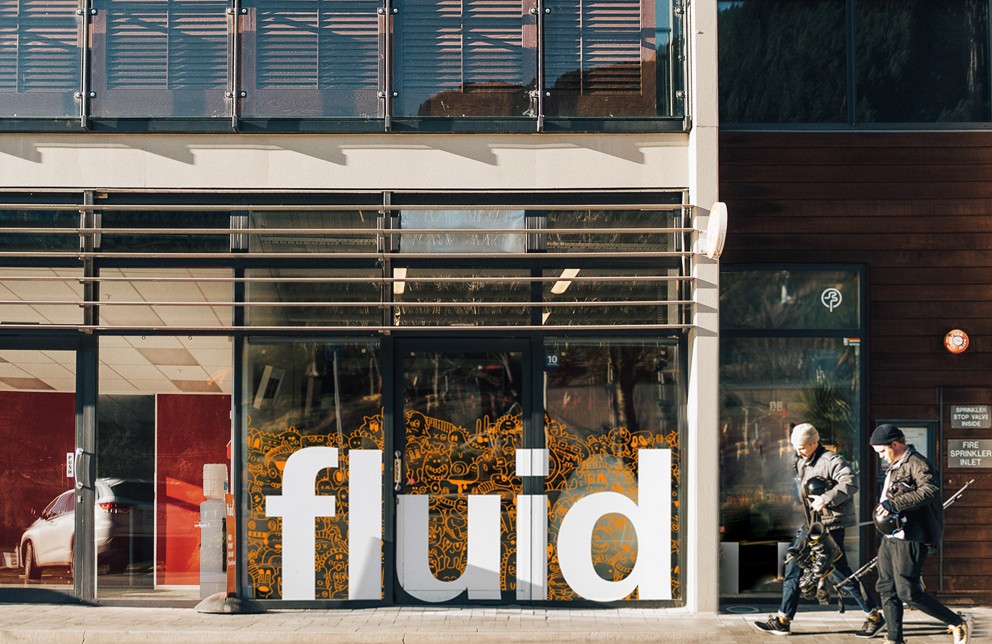 The Fluid Journal
Check out our Journal articles and find out what's been going on at Fluid. Meet some of our team, hear from some of our clients, and have a read over things we find interesting. It's all good stuff.
Read more
We're always on the look out for top talent to join the crew
We've never been interested in following the herd and most of our clients seem to feel the same. Fluid has a number of exciting projects underway and we're looking to expand the team. If you feel like this could be the place for you then you should get in touch.